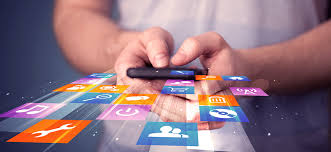 Android / IOS
App

Design

Get a custom app design for your business at KeyRetouch, the #1 custom app design service with 200 app designers.

Our community of professional designers are ready to create the perfect app for you. Businesses across the globe have used KeyRetouch to get the right app for their business. You can join them, simply start a app design project today and get a app you'll love.

GET STARTED NOW
Here's why 10,000+ businesses have chosen KeyRetouch:-
Save money & time : Our app design starts at a low price with options to meet any budget. On average app projects start to receive designs within a few hours.
More creativity : With freelance app designers across the globe competing on your project, you'll receive heaps of apps ideas - you just need to choose the best.
A world of app design : If you're not satisfied with the app designs and don't get the perfect app for your business, get your money back.